TEAMS: The Evaluations and Assets Management Program
TEAMS is the most comprehensive platform to collect and manage all information that flows through the Educator Evaluation Process. It provides the best opportunities for Continuous Improvement through integrated Professional Development. It includes several modules that complement each other to support Employee Effectiveness and Accountability.
Assets Hub
An easy to manage repository of resources specific to the district or subject area. Features such as instructional resource search allow members to locate and/or share content to be used in the classroom. Assets integration with the Evaluations Hub allows staff members to close the gap between professional development evaluations and resources for professional growth.
Evaluations Hub
Carry out the entire teacher, principal, and staff evaluation process securely on the web. Evals Hub offers evaluation measures for each level of staff, including formal and informal classroom observations, student growth measures, and artifact storage. Mobile features provide a way for classroom observations to be executed easier than ever.
Search Hub
Integrates with Assets and Search Hubs to provide a well-rounded solution for users to execute evaluations, track progress with student growth or professional development, and utilize robust search features to harness more growth in those areas through resources. Seamlessly integrates all of TEAMS by allowing members to search for resources while they are conducting or receiving observations.
Professional Development
Offer teachers and principals to achieve professional growth by recommending professional development (PD) content from various sources such as ASCD. PD content in TEAMS is mapped to specific evaluation measures and domains, allowing evaluators and staff to select the most optimal and relevant content for their professional practice.
Our principals have already saved a lot of time in managing the teachers SLO creation process. And I am certain we will save a lot more time with the scores being computed automatically and presented, rather than them having to manage everything in spreadsheets.
Mr. Cliff Eichel
Director of Research & Assessment,
Charles County Public Schools, MD
The TEAMS Evaluations Hub provides the best way to automate the business process of TPE and provides the platform for teachers and principals to communicate. It is great for the district administrators as it automates management of this entire process and provides complete 'audit' of the process, including tracking of all changes to SLOs, SIP and tracks discussion between principals and teachers.
Ms. Amy Hollstein
Deputy Superintendent,
Charles County Public Schools, MD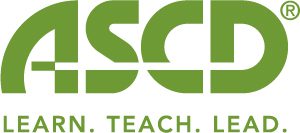 Insystech has partnered with ASCD, the world-renowned organization that specializes in Professional Development (PD) for Teachers and Administrators.  Through this partnership Insystech can offer the extensive PD content available in PDInfocus and PDOnline from ASCD as content libraries in TEAMS Assets Hub.

Through its partnership with IL ASCD, Insystech will bring in the valuable PD content and experts in evaluations, classroom observations and walkthroughs to assist the school districts in successfully engaging with their teachers, school leaders and supporting them to be successful.  These experts are life-long educators with expert knowledge about state and local education agency regulations and extensive experience working with teachers, leaders in IL school districts.
About TEAMS
TEAMS (The Evaluations and Assets Management System) is comprised of a team of educators, software developers, and school administrators who work around the clock to improve the administrative and instructional processes of schools. With a heavy rapport of clientele in the education software market, TEAMS brings forth the knowledge, skill, and toolset needed to provide schools with the utmost care and support that they deserve.
Our goal is to help better the education industry by taking paper processes and streamlining them into secure online methods of use. We work closely with schools in order to deliver the most comprehensive and robust systems that will meet their everyday needs and help their staff achieve great heights of success.